OFFICE LOCATIONS

This is a very short list of locations.
I need your help to make it complete and correct.
All offers of help are appreciated.
Thank you very much!


51 Canton Road, Shanghai (pre-WWII)
---
Is this the above location?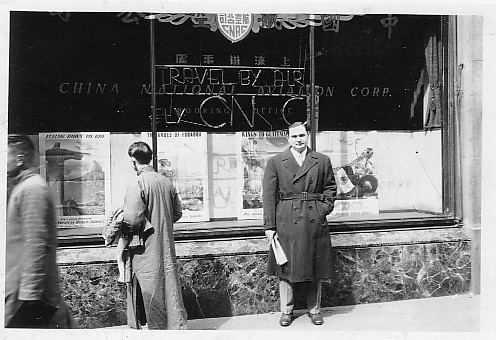 Al Belski
Does anyone know this location or date of this photo?
Best guess so far is the CNAC/Pan American office in the Cathay Hotel in Shanghai.
(Photo Courtesy of Charles Klewin)



Background music to this
page can be controlled here.
"Paddlin' Madelin Home"