From a 1960's CNAC Personnel List:
Just, Eric
Germany

---
From Gene Banning's notes of 8/31/00:
"(German WWI pilot in Richtofen Circus) hired early 1933; left August 1937, to become Chiang's pilot; returned to Germany 1939."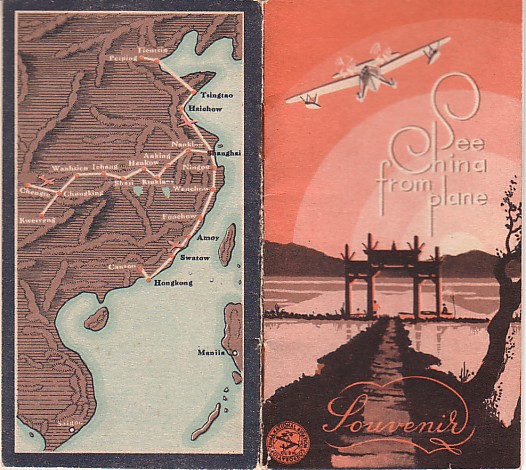 This is the front and back of a small booklet that was given CNAC passengers in the 1930s.
The booklet has many pages to it, so click here to see the entire booklet.
(Booklet Courtesy of Peggy McCleskey)




Captain E. Just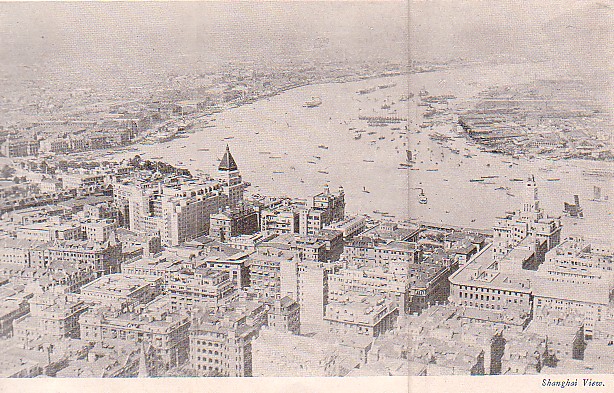 ---
(from "Wings Over Asia" Volume II)
ERIC JUST AND THE RED BARON
By Mrs. Ralph Royce


Throughout the entire period of CNAC's life, the foreign staff consisted preponderantly of Americans. One of the aliens on the staff was Eric Just, a German who had been a member of the famed Richthofen Squadron during World War I. During the latter part of the 1920's, Just had been in Japan, demonstrating Dornier flying boats. At the termination of his contract with Dornier, he came to Shanghai and joined CNAC, where his seaplane experience was a valuable asset. He was well liked and his competence and dependability were appreciated. Eric used to take members of the American staff to the German Club as his guests and he often visited the Columbia Country Club as a guest of some of the American members.

Like many people who have led an adventurous and exciting life, he was usually reluctant to discuss his past exploits. However, on one memorable occasion, an interesting coincidence came to light over a few drinks. One of the American pilots was Cecil Sellers, who had served with the Royal Flying Corps prior to United States entry in World War I. Sellers had been assigned to a bomber squadron. On one occasion, his flight, comprising seven bombers, was intercepted over Belgium by the "Red Baron" and his group. The bombers had no defnese screen on fighter planes. Richthofen's men shot them down, one by one, until only Seller's bomber was left. He was pursued for a considerable distance by a solitary German Fokker which had him in a sitting-duck position. Sellers believed that his last moment had come. However, the German didn't open up on him with his machineguns. He followed for a while, then pulled alongside, waved farewell, and turned back.

Dates and places were pinpointed and it was proved conclusively that the two antagonists had been Sellers and Just. The only reason Sellers had lived to tell the story was that Eric's machineguns had jammed. The two pilots became good friends after that with great respect for each other.

Cecil Sellers, who later transferred to Pan American Airways, lost his life together with Captain Ed Musick, the Chief Pilot for Pan American, near Canton Island in the Pacific. They had been making a survey flight from the Hawaiian Islands to Australia and had just taken off when trouble of some sort developed. They decided to return to their point of departure, but their gross weight exceeded that allowable for landing. Accordingly, they began dto dump fuel, which ignited, exploding their plane in mid air.

Shortly before the outbreak of the Sino-Japanese War in 1937, Eric Just left CNAC to fly for Generalissimo Chiang Kai-Shek as his personal pilot. By 1938, the breach between Germany and China had widened sufficiently for him to find China uncomfortable and he returned to his homeland. During World War II, he was reportedly in charge of the night-flying activities of a German cadet school in Munich. The school, like the entire Luftwaffe, was under Hermann Goering, who had, of course, been one of Just's former associates and who had taken command of Richthofen's squardron when the Baron was shot down.



If you would like to share any information about Eric Just
or would like to be added to the CNAC e-mail distribution list,
please let the CNAC Web Editor, Tom Moore, know.
Thanks!