FRED HODGES (1916 - 1976)
(Pilot)
(CNAC 194? - 194?)
(Captain - ???)


Fred Hodges was born June 16, 1916 in Loganville, Georgia and passed away at Letterman Army Medical Center, Presidio of San Francisco, California on October 11, 1976.


---
September 6, 2003

I received a short e-mail from the granddaughter of Fred Hodges whose name is Dawn, but when I tried to e-mail her back I got a message that said the e-mail address was no good.


DAWN
-- If you see this message please e-mail me again.

Thanks,

Tom Moore
E-mail pepperbud@pobox.com


---
January 9, 2005

I am a friend of Helen Hodges, Fred's first wife. She told me that he was in CNAC and she lived in Calcutta. He went back to the States and was drafted, and served in the USAAF in Europe. As far as getting hold of Dawn, Helen really doesn't know any of his other family. They had two girls together.

The story of their romance and marriage is one for the books. If you are interested in the story let me know.

Bob Andrade
E-mail avgbob@hotmail.com


---
Fred was buried at the Camellia Memorial Lawn Cemetery, 10221 Jackson Road, Sacramento, California.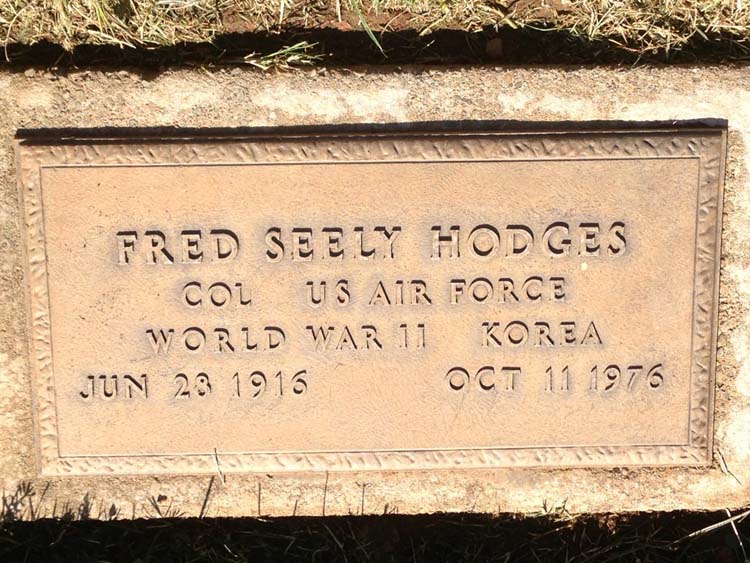 If you would like to share any information about Fred Hodges
or would like to be added to the CNAC e-mail distribution list,
please let the CNAC Web Editor, Tom Moore, know.
Thanks!



Background music to this
page can be controlled here.
"Tea For Two"