September 27, 2003

We internees are in great mourning this week as we lost Pete Wygle in Ventura to lymphatic cancer. Pete was a teen in STIC when we were liberated in 1945 and was an expert on ex-internee affairs. He wrote the internee column in the "Ex-POW Bulletin." Pete was very intelligent, and an advocate for our cause. He is not replaceable and will be missed terribly.

Ted Cadwallader

---
Ventura County Star

Peter R. Wygle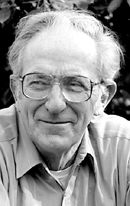 Peter R. Wygle, 73, of Ventura died from complications of non-Hodgkin's lymphoma on Tuesday, Sept. 23, 2003.

Pete was born May 1, 1930, in Sonora, Mexico, where his father worked as a mining engineer. The family went to the Philippine Islands in 1938. When World War II broke out they were interned in the Santo Tomas Internment Camp from 1941 until 1945. Pete later authored a book, entitled "Surviving a Japanese POW Camp," which chronicled the three years he spent as a civilian POW with his family.

In 1956, Peter graduated from UC Berkeley with a bachelor of arts degree in earth sciences. In 1975, he was a graduate of the United States Army Command and General Staff College. Peter was proud of his military service. In 1949, he enlisted in the National Guard and his unit was activated and sent to Japan during the Korean War. In 1952, he was honorably discharged and then enlisted in the United States Army Reserve in 1955. It was notable that Pete began his service as an enlisted man, was appointed warrant officer in 1960 and then received his officer's commission in 1964. Pete served as commander of the 6252nd United States Army Hospital Unit and he was unique in the fact that he was one of two officers in the Army Reserve to serve as commander of a hospital unit without being a doctor. In 1981, he retired with the rank of colonel.

In his civilian life, Pete became a director of the Alliance to Preserve the History of World War II in Asia and served as the chairman of the Civilian Ex-POW Committee. He worked tirelessly for their causes. Pete was a speaker for the SEASONS Seniors Speakers Bureau. Retirement allowed time for world travel, many meetings across the United States and time with his beloved computer.

Mr. Wygle is survived by his loving wife of 49 years, Nancy; daughters and sons-in-law, Julie and Jim Henderson of Clovis, Leslie Wygle and fiance Jeff Hill of Simi Valley, Lauren and Bruce Doenges of Ventura, and Andrea and Michael Martin of Henderson, Nev.; grandchildren, Scott and wife Jessica Chacon, Megan and Chris Pujol, Jonathan and David Doenges, Casey and Jake Henderson, and Stephanie and Sam Martin; great-grandchild, Sydney Pujol; brother-in-law, Jim Fulkerson; and nephews, Jim and Joe Fulkerson.

Memorial services will take place at 1 p.m. Saturday, Sept. 27, at the Ted Mayr Funeral Home, 3150 Loma Vista Road, Ventura.

Memorial donations may be made in Peter's name to the American Heart Association, 333 N. Lantana St., Camarillo, CA 93010. Arrangements are under the direction of the Ted Mayr Funeral Home, Ventura.



If you would like to share any information about the Wygle Family
or be added to the POW/Internee e-mail distribution list,
please let me, Tom Moore, know.
Thanks!