George Wright-Nooth wrote the following book: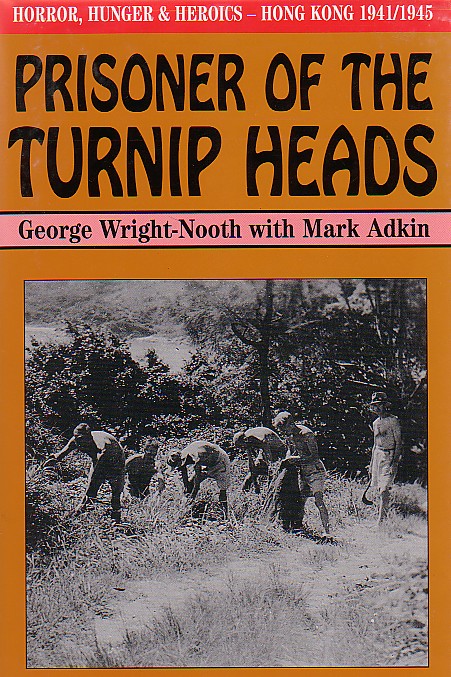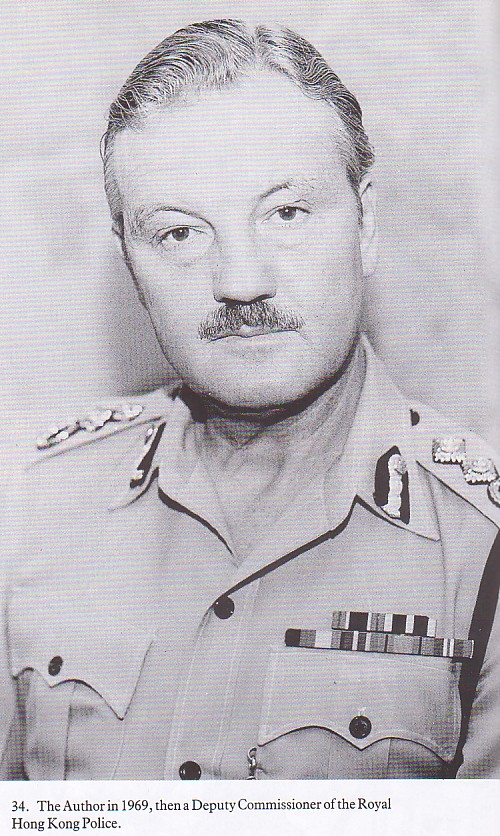 ---
The following history of the Wright-Nooth Family came from George Wright-Nooth's brother, Peter Wright-Nooth. Thanks, Peter.



History of the Noot/Nooth families who came to England.


The root name is Noot, probably derived from the growing of nuts. I believe they were living in the Flanders area of the Low Countries before the 1100s. Some Noots came to the Norfolk county of England, together with other refugees, in 1108 because of flooding in Flanders. They may have been weavers and probable had money because 100 years later we find some of them owning land and using the name Nooth in Norfolk.Some of them were still using the name Noot. The Nooths/Noots spread south over the centuries to Suffolk and Essex counties and even to London, and also to others parts of England.

In the 1100s, some of the Norfolk Noots were moved with other refugees over to the west of England to the county of Cumberland.The refugees caused trouble there and were moved south to the country of Wales to bolster the English settlers there against the Welsh inhabitants: descendants of the Noots later spread all over England some of them using the name Noott with 2 ts at the end. Others used the name Nooth/Noth/Noath. One Noott family in the 1800s changed its name to Van der Noot because they had a family story that they were descended from the Van der Noot family of the Low Countries. It is possible that the original family in Flanders was also using the name Van der Noot.

I believe that some of the original Noot/Van der Noot family in Flanders must have sought refuge to the south in Brussels because in the 1200s you find them there. I have a pedigree for them as they have been well researched and are in the Belgium records.Their descendants live today in Brussels. They were rich merchants and were later raised to the nobility and are related to most of the royal families of Europe. They used a Coat of Arms of 5 shells in the form of a cross.

I also believe that others of the original Noot/Van der Noot family of Flanders sought refuge up the Rhine to Tiel and some to Njimegen. In 1420, there was a Jan Noot in the City of Tiel. The Noot family of Tiel spelt their name in many ways as Noot, Nooth, Nuth, Noth, Neuth and used a Coat of Arms with a nut tree in it. They were rich merchants and city officials. They have been well researched by an Arie Noot, a descendant, whose family went to the US from Amsterdam after the last war. He lives in Salt Lake City, Utah.

The Noots of Tiel, among other things, were involved in the making of clothe and it is possible that two of them who were brothers were recruited,because of their skill and knowledge, to the weaving industry in the west of England, at the beginning of the 1500s. They came first to Bristol and later one went to the north to Dursley: from him were descended the family who used the name Newth and who spread east, even as far as London. The other went east to Kilmersden and his ancestors used the names Nuth and Newth, and spread all over England. Both of these two families sometimes used the name Nooth.

The Noots of Tiel became Protestant like the rest of Holland, but they became Arminians or Remonstrants and did not believe in predestination like the majority of Dutch who were Calvinists.Their type of religion was banned in Holland in 1618. Some, because of persecution, with others from Njimegen fled east to the German states where their descendants live today. My ancestor Adrian Nuth came west to London in about 1650. He must have been a man of some wealth as he bought his way into the Haberdashers Company in 1674 for £30 a lot of money in those days. His youngest son James Nuth/Nooth was a member of the Weavers Company.James Nuth/Nooth`s son was a James Nooth, c1676-1736, a Vicar Choral of Wells Cathedral, Somerset County. The latter is my fully proved ancestor. Before him a lot of things are yet to be fully proved, although I am fairly sure that I have the main lines of descent correct.One other thing of interest. Adrian Nuth had a descendant, not my line, called Cathrine Nuth, born in 1749, who married in London Joshua Johnson, an American merchant. Their second child Louisa Catherine Johnson, born in 1775, was later the wife of John Quincy Adams, the 6th President of the United States.

James Nooth, Vicar Choral of Wells Cathedral, had an eldest son Henry Nooth who married Bridget Mervyn who was from an old landed family. Henry was an apothecary or doctor whose children were born in Sturminster Newton Castle in Dorset.The latter place was a castellated manor house on the site of a former castle and its ruins can still be seen. Henry practiced mainly in Dorchester, Dorset. His eldest son Doctor John Mervyn Nooth, 1737 to 1828, was a Fellow of the Royal Society and also the personal doctor of the Duke of Kent who was the father of Queen Victoria. Among his many accomplishments he helped to invent soda water. His second son Henry Nooth was a Colonel in the Army.

Colonel Henry Nooth lived in Devonport in the county of Devon and had a large family but his three sons died at an early age. His youngest child, a daughter Catherine Adelaide Nooth, married Lieutenant William Townshend Wright an Army officer who was from an old Anglo-Irish family of County Cork, Ireland. Their son George William Wilson Wright took the surname Wright-Nooth by Deed Poll in 1879 as there were no male descendants of the name Nooth in the family. He was an artist and exhibited for eight years at the Royal Academy, London. His son, my father Captain Rodney George Wright-Nooth, who was awarded a Military Cross for Gallantry in the First World War, was an Engineer in the Colonial Service. My brother George Allan Rodney Wright-Nooth was the Deputy Commissioner of the Royal Hong Kong Police.

Doctor John Mervyn Nooth, 1737 to 1828, had a younger brother, Henry Nooth, 1741 to 1813, who was a Colonel in a Cavalry Regiment. He married into the Vavasour family, of Spaldington, Yorkshire and took their name, later becoming Sir Henry Vavasour, Baronet. The Baronetcy became extinct with the death of the Third Baronet in London, in 1912. The late Lt Colonel Sir John Dunnington-Jefferson, Bart, the husband of Isobel, Lady Dunnington-Jefferson, of Escrick, York, was a descendent of the Vavasour family, of Spaldington, Yorkshire.

Peter Wight-Nooth


---

August 7, 2004
Peter also provided the following bit of history:

Dear Tom,

Thanks for your email of 6 August.

You might be interested in the history of my Nooth family below. It is the result of over 30 years research. Please pass it to anyone else interested. As well as the link to John Quincy Adams, 6th President of the USA, mentioned in the History, you might be interested in the other links of our family to the USA:

1. My 6 X great-grandfather was Rip Van Dam, Governor of New York (Dictionary of American Biography). His grandson, my ancestor, Anthony Van Dam, was an American Loyalist who came to London, England after the War of Independence. He was compensated by the Bitish Government for his loss of property in New York, which included Broadway!

2. My 4 X great-uncle, James Searle, was a member of the Continental Congress ( Dictionary of American Biography ). He served the Congress as their ambasssador in France during the War of Independence.

3. My 3 X great-grandfather, Doctor John Mervin Nooth ( Dictionary of Canadian Biography and the new ( British ) Dictionary of Biography ), was in charge of the Medical Services of the British Army when they occupied New York during the War of Independence.

Our father, Captain Rodney George Wright-Nooth, was awarded the Military Cross for Gallantry in the First World War. This award ranks just below the Victoria Cross, the equivalent of your Congressional Medal of Honour. My brother was awarded the Colonial Police Medal for Galantry, for his dangerous work in Stanley Camp, Hong Kong. This medal was later superceded by the George Medal which ranks one below the George Cross, the civilian equivalent of the Victoria Cross.

I am just throwing in one more fact for good measure! Our father was the third cousin of Marshal of the Royal Air Force Viscount Trenchard, known as " The father of the RAF ", who founded it as the first independent air force in the world in 1918.

My brother did not have a favourite song.

He was born on 17 April 1917 in Kenya, East Africa.

Please add my name to your POW List.

I am glad you have been researching other brave people. I was a schoolboy in Bedford, just north of London, in the last war. We were sorrounded by American Airfields and I used to witness the bombers coming back from daylight bombing raids over Germany with great big chunks shot out of the side of them. Being keen on aircraft we came to know a lot of the airmen and recognised them wandering among the streets of Bedford. Then they disappeared one by one: life was short in those days!

Regards,

Peter

NOTE: Peter Wright-Nooth died June 25, 2005.
---
August 1, 2005

Although this is not pertinent to the Stanley Camp era of George Wright-Nooth's life as I did not arrive in Hong Kong until 1946, I was his secretary for several years before I left Hong Kong in 1955. I understood from my father, James MacMillan, that Mr. Wright-Nooth called him on several occasions to find out when I was returning to my job. He was a gentleman to work for and I have good memories of that time in my life. I am sorry to read that he died in 2002.

Regards, Roberta MacMillan Hale, New Mexico, USA
E-mail RMHale@aol.com



If you would like to share any information about George Wright-Nooth
or would like to be added to my POW/Internee e-mail distribution list,
please let me, Tom Moore, know.
Thanks!