From the book, "Santo Tomas" by Frederic Stevens, this American family is listed:

Howard Joseph Schlereth (father, 1905-1996)
Mary Virginia Schlereth - nee' Mary Virginia Hewitt (mother, 1908-1989)
Howard Hewitt Schlereth (son)
Linda Ann Schlereth (daughter, 19??-2004)


---
April 13, 2008

Hello, Tom Moore -

You probably have this information, but just in case ...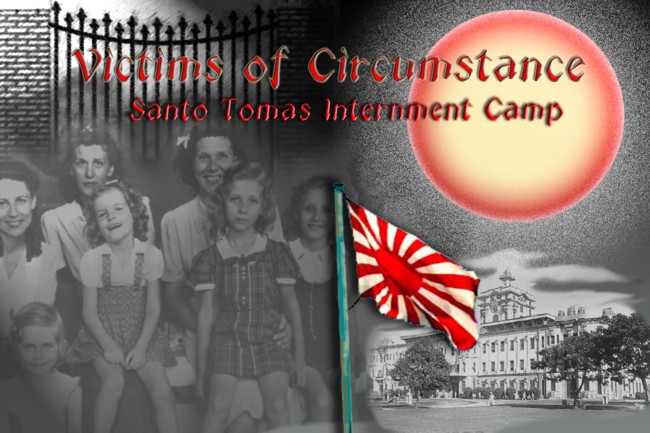 Victims of Circumstance


In this photo of the three women and four children, the woman at the extreme left (partially cut off) is my mother, Mary Virginia (Hewitt) Schlereth, the girl standing in front of her is my sister, Linda Ann Schlereth. The woman to my mother's left may be Dodie Fee; the girl on her lap, her daughter Wendy.

My sister was born in Manila in 1939. I was born in Iloilo in 1936.

My mother died in 1989. Linda died February 22, 2004 - just about three weeks after the 59th anniversary of our liberation, February 3, 1945. The commander of the 1st Cav unit which took the camp was Colonel Phineas Guthrie - a classmate of my mother and father at Ohio State University.

We were flown out of Manila on a C-47 to Leyte where we were stuffed with food for a month and then put on a troop ship (SS Jean Lafite as I recall) for San Francisco. We were in a convoy, blacked-out at night and the passage took about a month. From SF we took a train to Columbus where I had my 9th birthday July 23, about 2 weeks before the bomb on Hiroshima.

I don't have any pictures from the war and with mother, father and sister dead, I believe everything my mother saved is gone. I remember the picture of my mother and sister and the other women and children being on the front page of the Columbus (OH) Dispatch when we arrived there in the spring of 1945.

My father, Howard Joseph Schlereth died in 1996. I'm still here, but I was there.

Attached is a picture of me taken in the fall of 2003. I'll look around for others. I had a pen and ink drawing of our shanty which was out on the campus area along with a lot of others. Before I retired, I reduced my material possessions and gave the drawing to my elder son.



Here's that picture of Hewitt.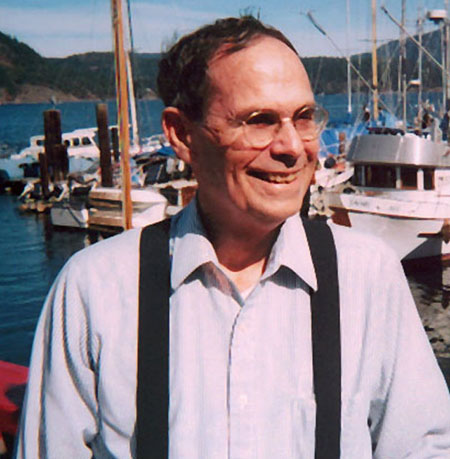 Mabuhay,

I go by Hewitt. (One Howard in the house was enough for my mother).

Howard Hewitt Schlereth
hhew36@gmail.com

PS Yes add me to your email list. HHS
I retired in January 2008 to St. John island in the US Virgins. It's about the same latitude as Manila and - like the Philippines then - a Territory. Got the same interesting entomological fauna as well.



If you would like to share any information about the Schlereth family
or be added to the POW/Internee e-mail distribution list,
please let me, Tom Moore know.
Thanks!