A.F. SANGSTER (1906 - 1938)
"Bo"


excerpt from a letter written by Emil Scott
Box 16
Kunming Yunnan China
12/7/38

Welsh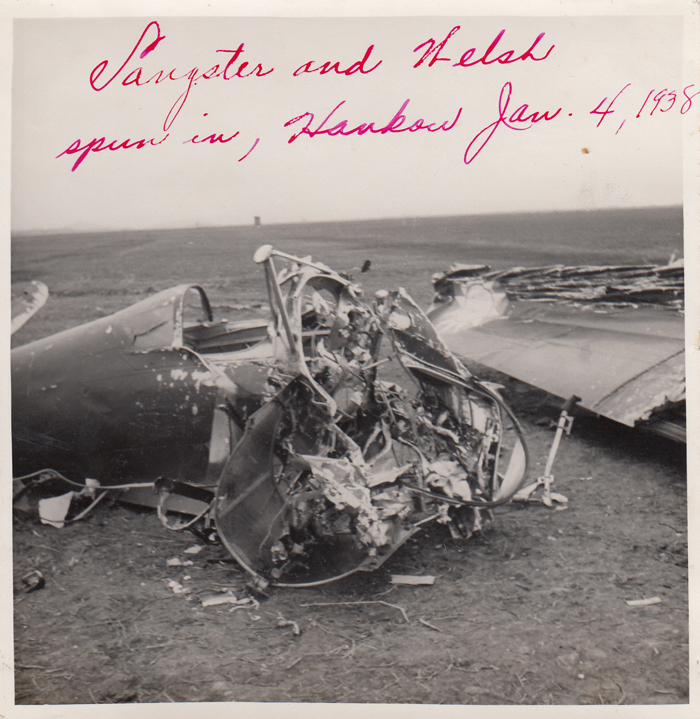 NOTE: Sebie Biggs Smith remembers Sangster.

---
February 2, 2009

Strange how we make connections. Please see the e-mail below.

Good morning Tom,

I was walking my dogs in the cemetery by my house. His (Bo's) gravestone faces the road and I saw the date and Hankow. I lived in China for three years after college. Also I went to business school in Arizona - part of that campus is the old army AFB where the Thunderbirds trained. I knew that that unit had spend time in China during the Sino-Japanese war.

So I took a mental note, when I got home, did a google search. Came up with your site.

I will bring my camera this week on a walk, take a photo and email it to you.

John

And here are those pictures taken at Forest Park Lawndalee in Houston, Texas. Thank you John.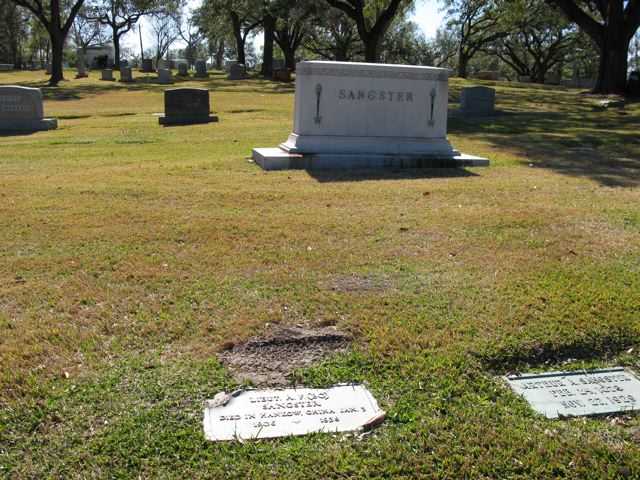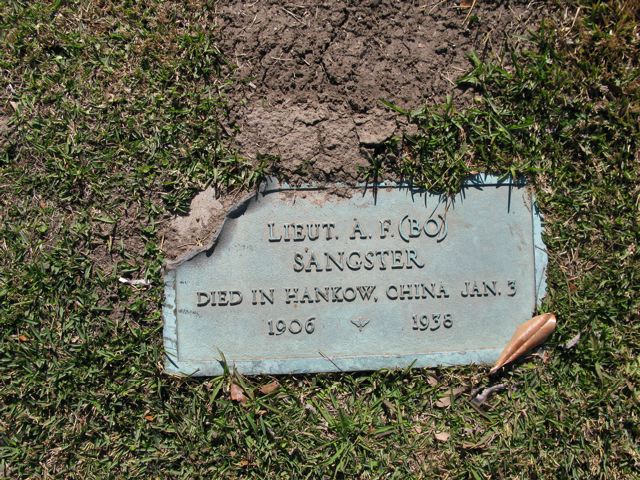 ---
Because of John's clues to me, I have found the following:

The University of Texas - Cactus Yearbook 1924 and 1926 mentions A.F. Sangster of Palestine and Houston






If you would like to share any information about Bo Sangster, please let me, Tom Moore, know.
Thanks!


Background music to this
page can be controlled here.
"Slow Boat To China"