Lawrence Paul Scott

"Give me the luxuries in life; I can do without the necessities."

Lawrence Paul Scott was the first of two sons born to Lewis Lorenzo and Valdese (Grammer) Scott.
Larry married Frances Carolyn Byrd. Larry and Frances have three sons: Lance, Lyle and Landon.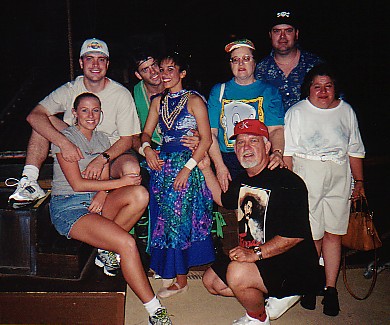 Orlando, Florida
Pirate Show Dinner Theatre
Left to Right
Landon and Tina, Lyle and Christina, Frances and Larry, Lance and Yolando
(Photo Courtesy of Frances Scott)

Larry and Frances have been hosting the Annual Scott Reunion for the last few years at their home in Garland, Texas.


Background music to this
page can be controlled here.
"Baby Face"


Thanks for visiting.
Please come again.