Edith Kneale (mother) (1906-1998)
Miles Robin Kneale (son)

---
July 7, 2006

Tom,

Please add me to your mailing list. My mother and I were both internee's at Santo Tomas. We were British civilians caught en-route from Shanghai to Australia in December 1941.

My mother was born March 17, 1906 in Wakefield England. After graduating as a nurse she went out China under contract to work at the Shanghai General Hospital. It was in Shanghai that she met my father who was working for the China Navigation Steam Company as a steam engineer on their ships. My mother was a nurse and did her turn at the infirmary in the camp. My sister, who was born, after the war and who lives in Washington DC has most of the family pictures. I will get hold of her and see what she has from the old days.I will go through what I have for a current picture.

Late in 1941, we were in transit from Shanghai and only stopped in Manila for the ship to be refueled.we did not get out in time and the city fell to the Japanese and we were taken off the ship and ended up at monastery (I can't remember what the name was) and then onto Santo Tomas for the duration of the war. I know our family in England and my father, who was serving in the Royal Navy, did not know where we were for a couple of years. They managed to locate us through the Red Cross. I have attached a copy of a radiogram that my mother sent to her family after the liberation. It may be of interest. The only other papers I have is the radiogram she received in 1946 awarding her the Asiatic Pacific Campaign Ribbon. Mother never talked much about the experience and died in 1998 at the age of 93. For myself I don't remember much of the first part but I certainly remember the part shortly before the liberation and especially the night the American Troops arrived in the Camp. After the liberation we were taken to the Island of Leyte and then sent to Australia where we stayed until 1948.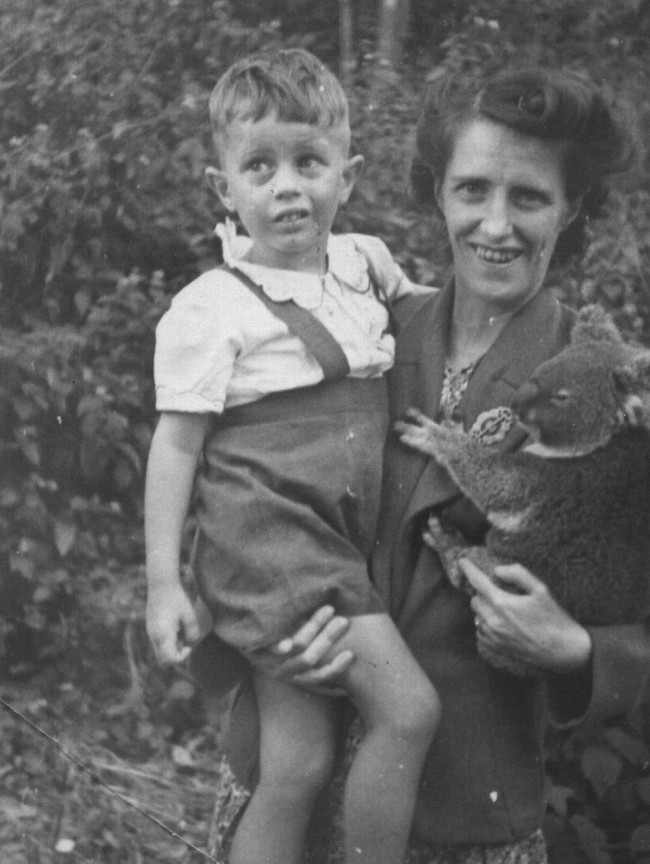 Robin and Edith Kneale
Australia - 1945


I live in Lethbridge, Alberta which is about 130 miles south of Calgary, Alberta. After the war my father worked for Standard Oil on their tankers, but after the communist takeover of China he had enough and we emigrated to Canada after a couple of years in the UK.

Thanks and all the best.

Cheers,

Miles

Miles R. Kneale
E-mail kneal1m@telusplanet.net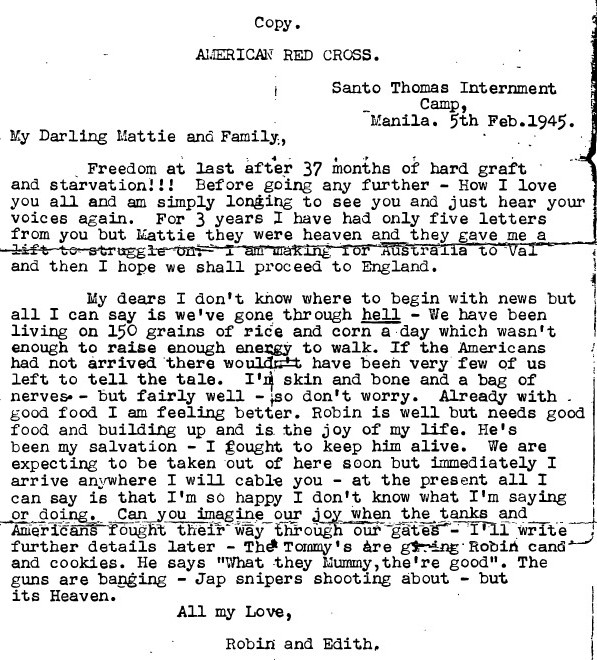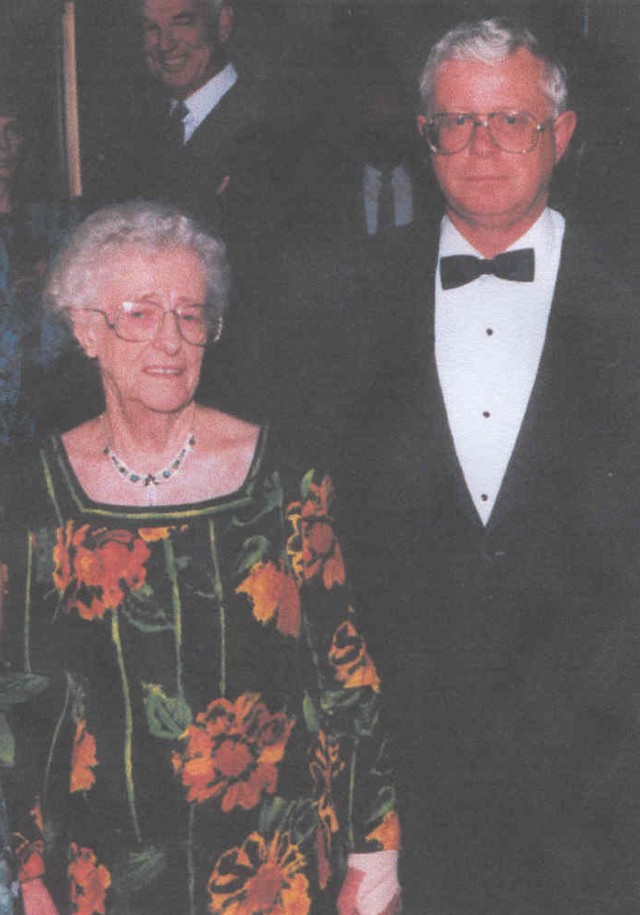 Edith and Miles aka Robin

If you would like to share any information about the Kneale Family
or would like to be added to my POW/Interneed e-mail distribution list,
please me, Tom Moore know.
Thanks!