SANTO TOMAS INTERNMENT CAMP
INTERNEWS
later called the STIC GAZETTE
(1942 - 1945)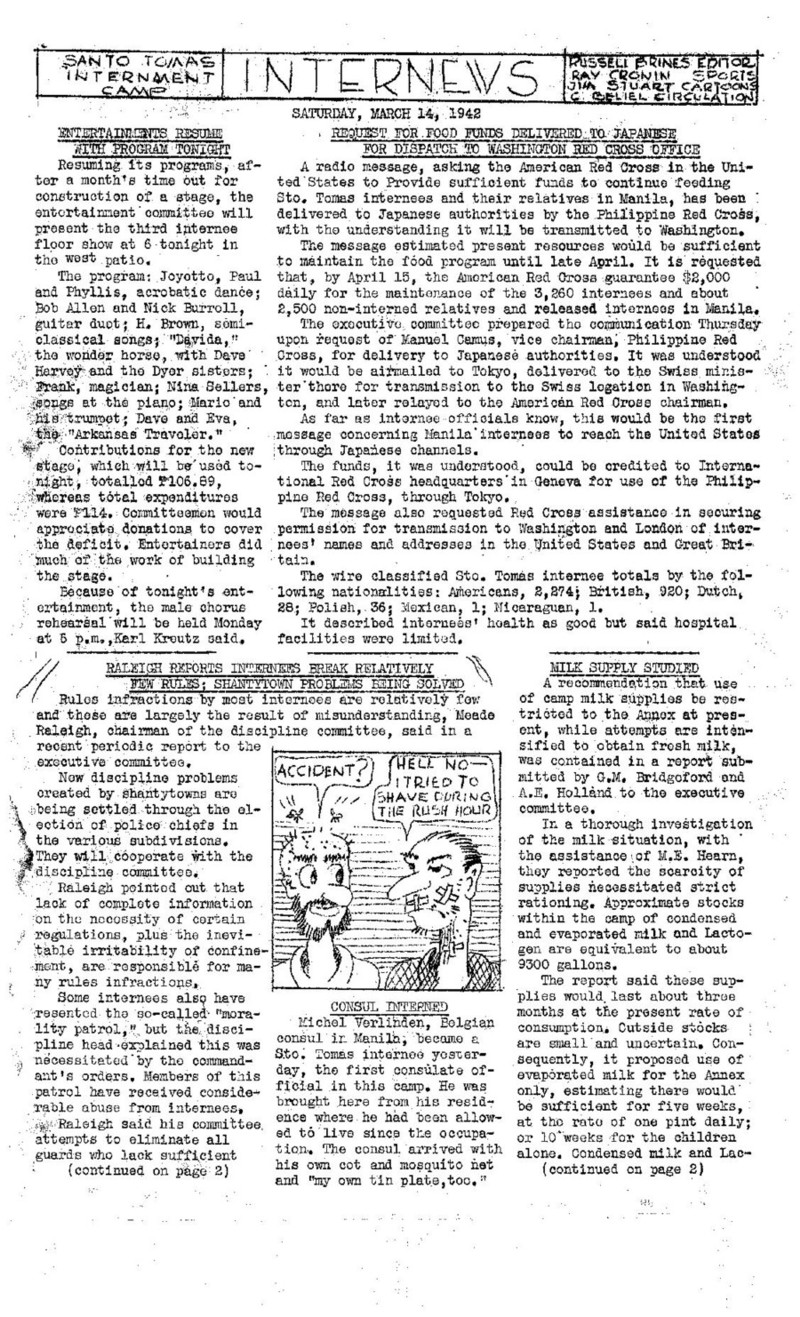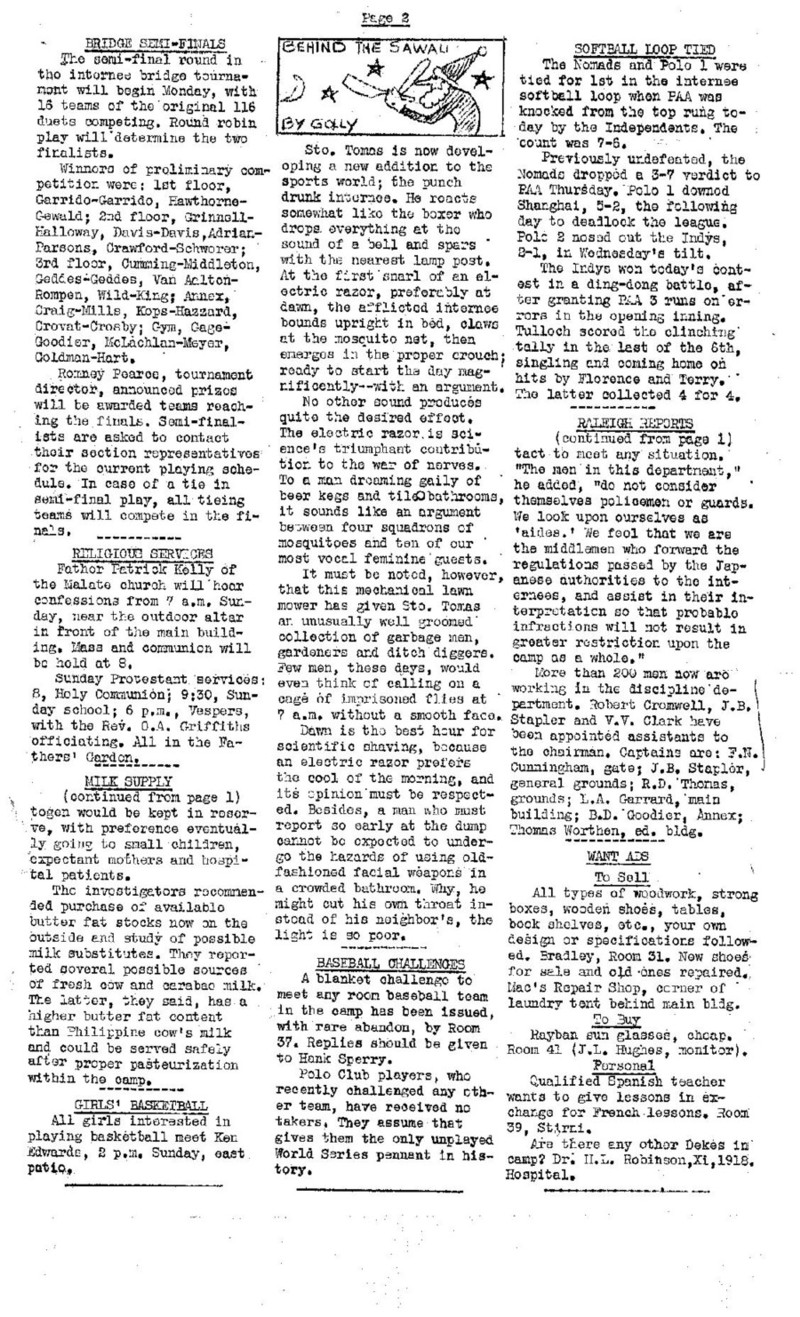 If you would like to share any information about the
Santo Tomas Internment Camp INTERNEWS or the STIC Gazette,
or would like to be on my POW/Internee e-mail distribution list,
please let the me know.
Thanks!


Background music to this
page can be controlled here.
"Bugle Call Rag"