The Internet really does make this World a much smaller place. It's a wonder! Please read on...

January 28, 2007

Hello Tom,

Thanks for taking the time to get back with me. I do not, as of yet, have a photo of Col George but I am still researching (we do now, see below). I regret I don't know much about him as of yet other than his ancestry. George was born 11/7/1904 in Missouri...more than likely in Camden but I have not verified that yet.

Col George had a son named Richard King George but I have no other info on him other than he was born in Panama when the Colonel was stationed there, and that he (Richard) married a Betty Bingham (now deceased) and they had two kids that I am trying to track down. Col George also had a daughter Joie Madelon George who married a H. Ray Poulson who I understand passed away in Arizona. I do not know if Joie is still living or not. My research has found they had four kids, Jan, Dana, Kim and Paul. I have not located them as of yet. It is from them I hope to locate a photo as no one around here has one - in fact, I've yet to meet a George relative who actually knew him. Seems he was a "lost cousin" even before he died. His father, Ira Hubbard George, was a brother to my wife's great grandfather, making Ira her great, great uncle.

Otto George's wife was Bernice King....here is what I found on her on Rootsweb and is "Cut & Pasted". She apparently loved the Red Feather, CO area a great deal to have had her body shipped from Arizona back to the area she use to live and work for burial. Her son was named after her father who was Richard King.

Also, Col George may have been raised in Brown County, KS but again, this is not verified. Bernice was born there. They were married in Atchison, KS in 1926.

ID: I0463
Name: Bernice Madelon KING
Sex: F
ALIA: /George/
Birth: 21 MAR 1905 in Brown County, KS
Death: AUG 1992 in Mesa, Maricopa County, AZ
Burial: Red Feather Lakes, CO
Reference Number: 1800
Note:
[litle6of6.FTW]

During the World War II, Bernice became a fire lookout for the Forestry Service in Roosevelt National Forest in northern Colorado. She manned Deadman Lookout. During the summer, she and her children lived on the tower. She lived for years in Greeley, CO and later at Red Feather Lakes. During her retirement she lived in Mesa, AZ and later at the Beatitudes Retirement Center in Phoenix, AZ.

I do know Otto George was a pilot and highly regarded aviation expert in the Army Air Corps and was career military. His service # was 0-016985. His body was sent from China to the National Memorial Cemetery of the Pacific in Honolulu after the war for reburial (George, Otto C, b. 11/17/1904, d. 03/14/1942, LT COL WW II, Plot: A 790, bur. 02/03/1949, *).

As for the accident, you seem to know just about as much as I do about it. There was not a MARC report done by the US military since it was a civilian aircraft so that really hurts as far as learning more about the crash. I have requested Col George's Individual Deceased Personnel File from the Army but it may take 6 months to get it. There may be more details in that file. Once I get it, I'll gladly share any info I discover.

This medal (below) is now known as the Order of the Precious Tripod - 5Th Class. It was called something else in WWII but I cannot rememebr what. I think, but do not know for sure, that it was awarded posthumously by the Republic of China (now Taiwan).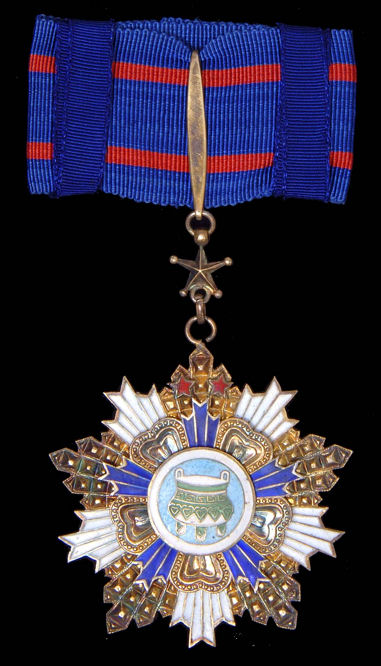 Rick Lawrence - Tulsa, OK
rglawrence_rick@yahoo.com




The following map and two photos are courtesy of Tom Moore, March 2008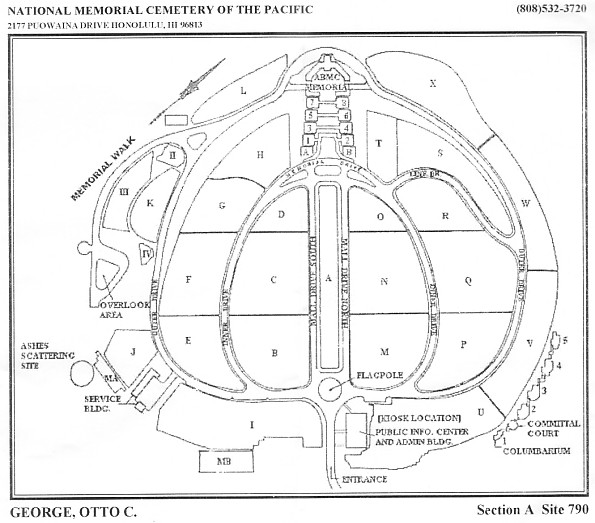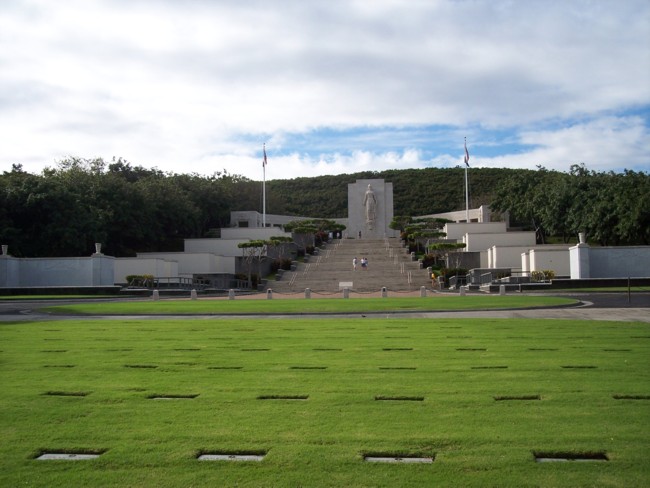 The following photo comes from the George family. I thank them very much for allowing this photo to be posted:



Otto George - 1937

If you would like to share any information about Otto C. George
or would like to be added to my mailing list,
please let me, Tom Moore, know.
Thanks!