From the book, "Santo Tomas" by Frederic Stevens:

Floyd Olin Smith

---

February 25, 2010

Mr. Moore,

My grandfather, Dr. Floyd Olin SMith, was interned at Santo Tomas but passed away August 6, 1961. He was born December 1, 1885. I remember him telling stories about Santo Tomas when I was a kid. My grandfather was a general practitioner. He started out in the Philippines in the 1920's in Cagayan Del Oro as a doctor for the American Missionary Society. Then he later worked for the Philippine Lumber Company as a physician at a number of the lumber mills in the Philippines: Cebu, Davao, Fabrica). I believe that Grandpa took on the job of medical representative for the internees after the Japanese Army took over running the camp. He resigned in protest over a disagreement with the Japanese about a patient who he knew needed hospitalization because of gangrene, but the Japanese refused, and the patient later died when it was too late to do anything.

After the war and convalescing, he retuned to the Philippines and continued his work as a doctor. After retiring, my grandfather and grandmother made a home in Bagio for a few years in the late 1940's before returning to the US for good in the late 1950's.

Below are three photographs of him.

Many thanks,

Jim

Jim Smith
3047 E 5750 N
Liberty UT 84310
smith2008@mac.com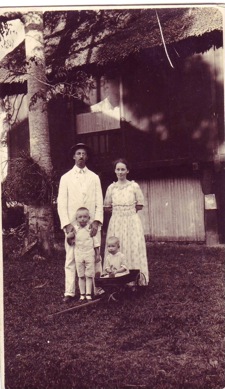 Photo taken in PI when Dr. Floyd O. Smith was a missionary doctor (in Cagyan Del Oro, Misamis, I think). My grandmother Bessie Mae Heath Smith, uncle Arthur (in glasses) and father Paul (in wagon) are also in photo. Grandma died in childbirth in 1924 in Cagayan Del Oro, and Grandpa, with 4 young children remarried Anna Isabel Fox, a teacher in the same place. Grandpa severed his ties to the American Board of Missions, but continued to work as a physician in the Philippines as a doctor for the Philippine Lumber Company at various locations (Cebu, Fabrica, Davao). In the late 1930's he sent his wife and children back to the US anticipating the War would come to the PI, but he stayed on in his job. When the Japanese invaded, he fled to the mountains with Filipino friends, but was captured and taken to Santo Tomas.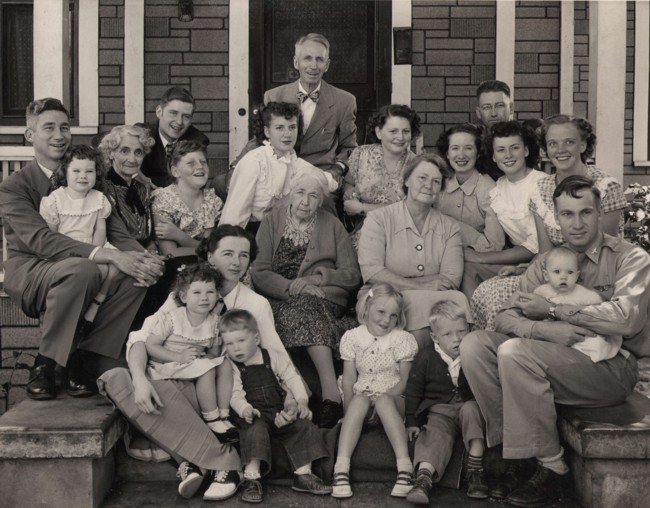 Family reunion in Redlands, California in 1948.
My grandfather, Dr. Floyd Olin Smith is seated top center in the picture.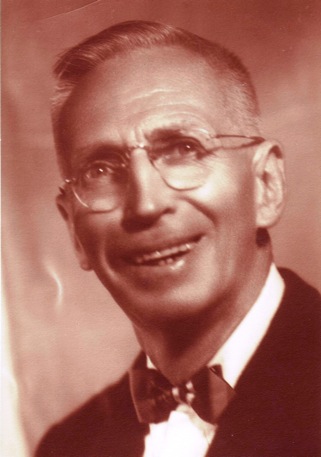 Photo taken about 1960 after my grandfather returned from the Philippines.

If you would like to share any information about Floyd Olin Smith
or would like to be added to my POW/Internee e-mail distribution list,
please let the me, Tom Moore, know.
Thanks!