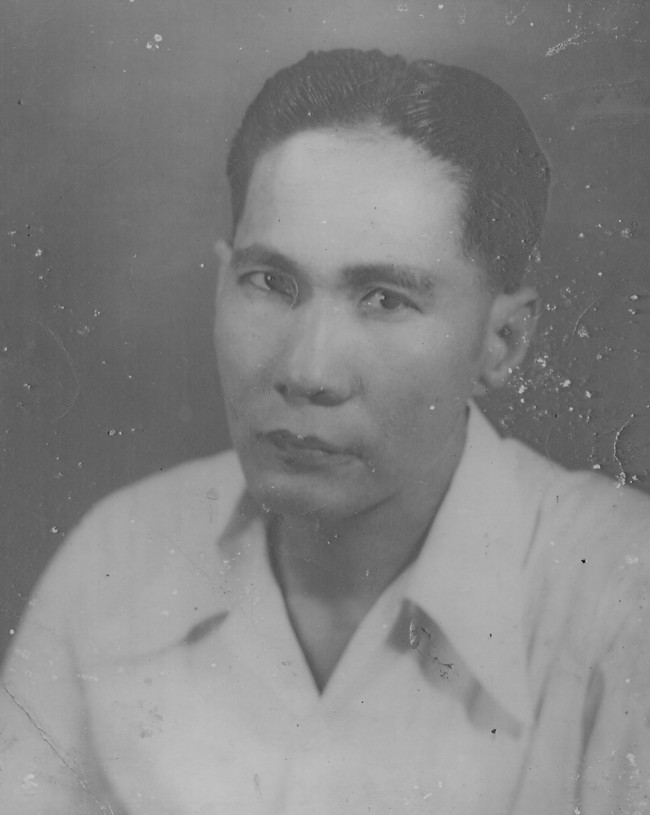 Leoncio A. Faraon


October 19, 2005

My wifes grandfather was Dr. Leoncio A. Faraon, a filippino dentist that was also a 2nd Lieutenant in the guerrilla forces. He remembered in his writings US prisoners such as Joe Benedict and Bert Mausser. He also mentions last names such as Knox and Zipper. He worked with his two sons and a fellow filippino named Sgt Estanislao Avenido. I'm looking for contact with anyone that may have known my wifes grandfather.

Mark A. Newsom (MSG, US Army, Ret.)
E-mail marknewsom@hotmail.com


---
Dr. Leoncio Aspinosa Faraon
by Mark A. Newsom


Dr. Leoncio A. Faraon was born on January 19th, 1901 in Binan, Laguna, Philippines to Escolastico Faraon and Marcela Aspinosa. Raised in a Protestant family, he earned his Doctorate in Dental Science from the Philippines Dental College in 1925. Dr. Faraon's first wife, Praxedes Camba passed away on September 29th, 1930. Dr. Faraon's children were/are Bernardo Faraon, Felipe Faraon, Fe Faraon, Manuel T. Faraon, Dr. Pablo Faraon, Lucita Faraon, Elvira Wilhelmina Faraon, Florante Faraon, Lorna Faraon, Efren Faraon, Lydia Faraon, Ramon Faraon, Sonia Faraon, and Maximo Faraon.

When the Bay Guerrilla Force was established in Bay, Laguna, Dr. Faraon joined with the intention of undermining the Japanese activities with hope that the Americans would be coming soon. Due to his initial contacts with the Japanese in 1942 with the Bay Guerrilleros, he was forced to flee to Manila to escape capture and torture. Among his encounters with the Japanese was his participation in the liberation of the POW's at the Los Banos Internment Camp. On August 1, 1944, He received commission in the President Queson's Own Guerrillas (PQOG) as 2nd Lieutenant, "Q" Company, 2nd Infantry Regiment and later had the commission date officially adjusted to May 7, 1942 to properly reflect his service date.

In December, 1944, Dr. Faraon, with the assistance of Sgt. Estanislao Avenido, secretly smuggled food supplies into the Los Banos Internment Camp making contact with Mr. Joe Benedict, Mr. Bert Mausser, Mr. Herbert Zipper (see note below), and Mr. Knox. These food supplies were provided by two local women, who, in addition to providing such supplies for the POW's, also provided food to guerrillas who came to ask for food.
These two women were Francisca Naval and Olimpia M. Munsod, both owners of sari-sari stores in Bay, Laguna.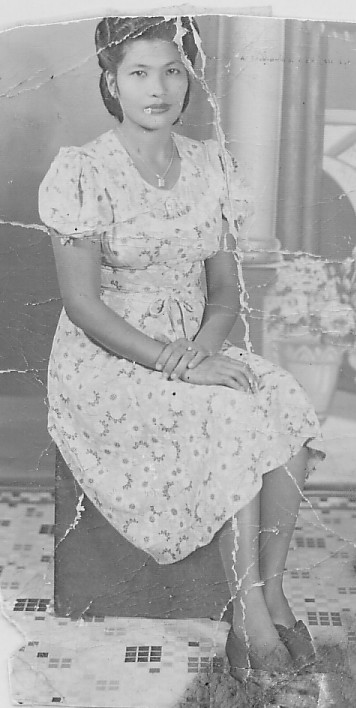 Francisca Naval


Francisca Naval supplied the 27th Infantry Regiment, the 25th Red Lion's Infantry Regiment, and the PQOG with food supplies she delivered to Major Juan Natividad and Lieutenant Colonel Pastor B. Timog. These women provided much to the resistance movement and should be credited in helping the POW's at Los Banos Internment Camp.

Francisca (Naval) Faraon reported that Dr. Faraon was able to gain military intelligence for the Americans through his functioning as a practicing dentist to enemy forces. She also reported that he was caught at one time and tortured before release. His sons, Manuel T. Faraon and Dr. Pablo Faraon were also part of the PQOG and Manuel Faraon was killed in action on February 19th, 1944 while serving against the Japanese. Pablo survived and is currently residing in Georgia (USA). Because Manuel Faraon was never added to the official list of recognized guerrillas, his family members never received death or service benefits. Death and service benefits were officially denied by the Philippines Veterans Affairs on August 8, 1956 after repeated attempts for recognition by Dr. Leoncio Faraon.



Leoncio in the white shirt with his driver.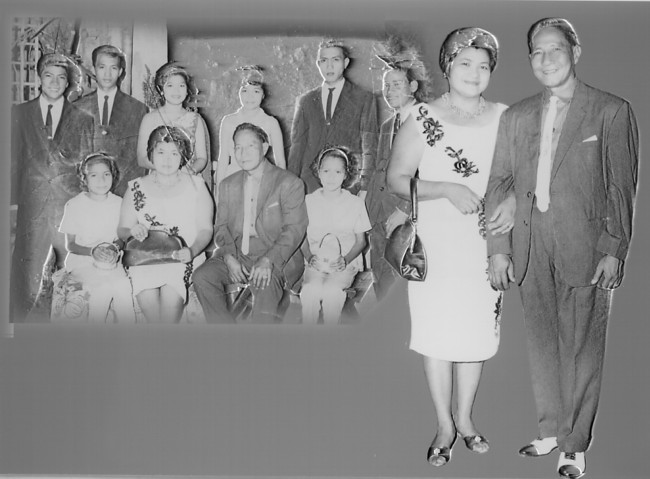 The Faraon Family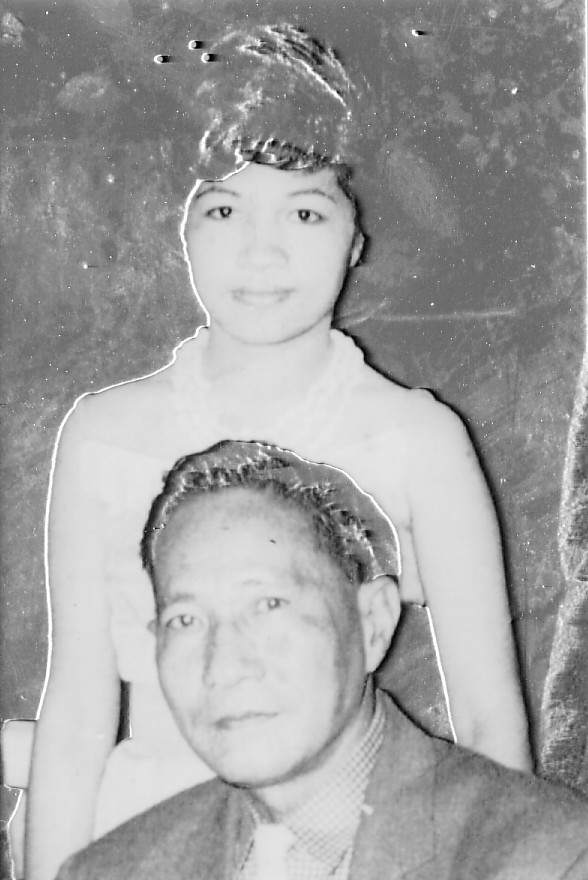 Father and daughter, Leoncio and Lucita Faraon


Francisca Naval


Dr. Leoncio Faraon and Francisca Naval were officially married on February 28, 1969. Sadly, Dr. Faraon passed away only 5 months later (July 11, 1969) at age 68. He was pronounced dead by Alicia M. Cruz, MD, Veterans Memorial Hospital in San Antonio, Laguna, Philippines. He died a very sick man as he suffered from Metastatic CA to the lungs and liver, Hepatic insufficiency, Arteriosclerosis (generalized), Arteriosclerosis heart disease, Cardiomegaly, Pulmonary edema, Bronchopneumonia, Pyelonephritis (chronic bilateral), Anemia (secondary), Cataract (senile, incipient, LE), Cataract (senile, traumatic, RE), and infectious Hepatitis. Francisca Faraon spent at least 6 years trying to obtain death/service benefits from the VA only to receive repeated denials stating that his death was not service related. Eventually, she did receive a burial allotment and back pay for Dr. Faraon's service and death.

Other Filipino nationals that Dr. Faraon served with were Cornelio M. Manese, Pastor B. Timog, Eduardo J. M___d, Pedro Constantino, Cicente Batacan, and Catalino Faustino.

Standing only 5'3" and weighing 118 lbs, Dr. Faraon was a true patriot not only to his country and their freedom from tyranny, but to the lives of those he helped to save through his selfless service. Dr. Leoncio Faraon, Manuel Faraon, Dr. Pablo Faraon, Sgt. Estanislao Avenido, Francisca Naval, Olimpia M. Munsod, and all the other brave Filipino people deserve the highest respect and gratitude for their sacrifices. They deserve to be honored and remembered.

NOTE: Mr. Herbert Zipper "was interned by the Japanese for four months. After his release, he began working secretly for the American forces under Gen. Douglas MacArthur, sending them information about the Japanese shipping by shortwave radio. When the Japanese were defeated in 1945, Mr. Zipper conducted a celebratory concert of Beethoven's "Erotica" and Dvorak's "New World" symphonies in the bombed out ruins of Manila's Santa Cruz church." (Dinitia Smith, newspaper obituary, unknown). Herbert Zipper later became a great composer and conductor known worldwide. He has been called the "father of the modern community arts school movement." (http://www.zipperhall.com/herbertzipper.html). The Zipper Orchestra touched many lives. The Herbert Zipper Concert Hall at The Colburn School was named in honor of his memory. His survival and later contribution to the world can be attributed to many to include Dr. Faraon who brought him food when starvation ran through Los Banos Internment Camp.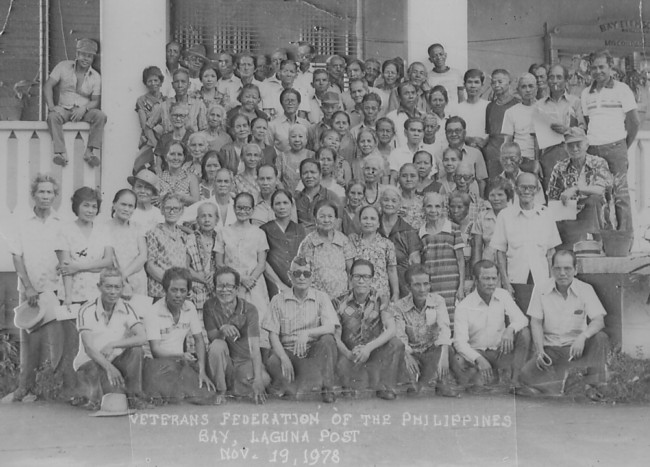 Veterans Federation of the Philippines
Bay, Luguna Post
November 19, 1978

If you would like to share any information about Dr. Leoncio A. Faraon
or would like to be added to my POW/Internee e-mail distribution list,
please let me, Tom Moore, know.
Thanks!