October 6, 2005

I was in the camp with my parents & elder sister. Unfortunately I have a total mental block (only 2 on entry & 5+ exiting) on my early days, possibly because we went back to Shanghai & were then ejected, then Hong Kong & then back to UK to boarding school in 1950 when I was 10. Maybe I got the feeling I wasn't wanted!

Both parents died some time ago & I am playing around with Family Tree. Parents never talked about Camp & Pop died aged 67 while I was in Africa (for 20 years on the West Coast) so we never had a chance to talk.

My sister came across this photo of the "exodus". My father is the shirtless one with the arm up & the "Victory" sign. I think I may be the waif in the foreground holding hands with a GI.!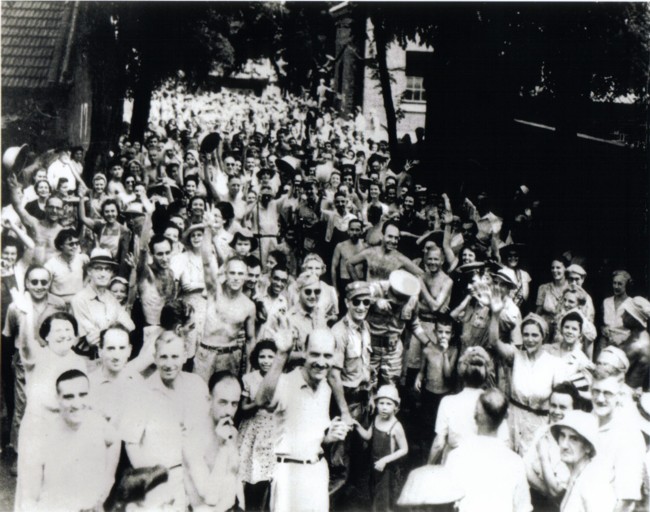 Will be "surfing" to find what I can pick up!

Regards
Mike

Mike Billinghurst
28, Brickwall Close
Burnham-on-Crouch
Essex CM0 8HB
Tel:01621782355
E-mail CateranMJB@aol.com



If you would like to share any information about the Billinghurst family
or would like to be added to my POW/Internee e-mail distribution list,
please let me, Tom Moore, know.
Thanks!