CNAC DOCUMENTARY

I will post information about the CNAC Video Documentary as soon as it's available!
Please stay tuned -- Thanks!


UPDATE!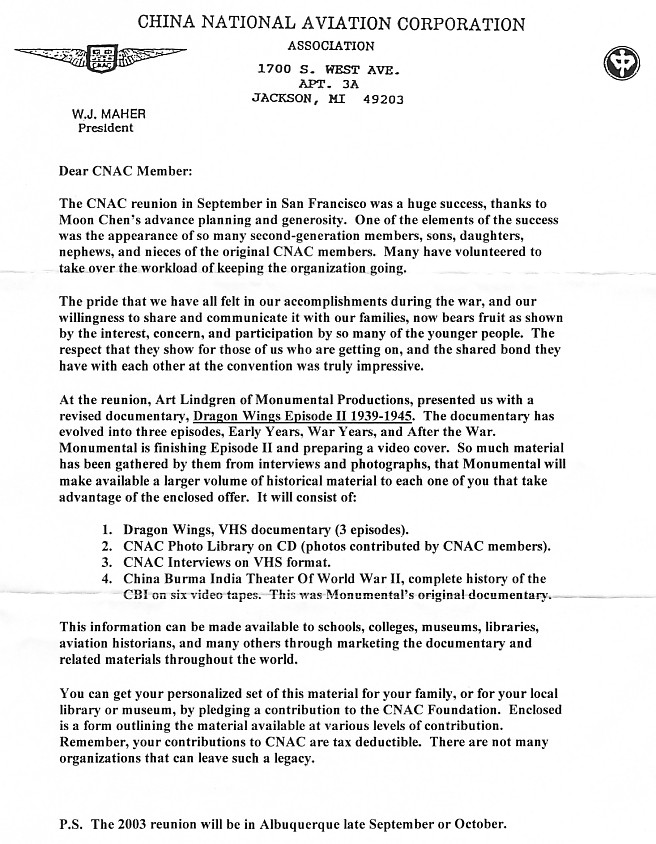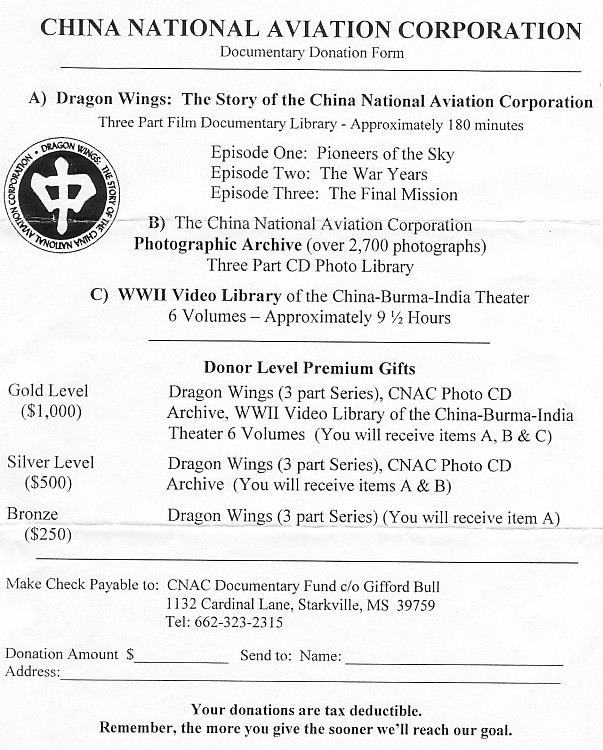 If you still have any material, pictures, film, recordings that you would like to become part of the CNAC Documentary for future releases of this production, please contact Monumental Productions:
Monumental Productions
3125 Colby, Suite B
P.O. Box 1946
Everett, Washington 98206
E-Mail cnacfilm@aol.com
Telephone (425)259-5400




If you have anyother information about the video that you would like to share,
please let me, the CNAC Web Editor, know.
Thanks!


Background music to this
page can be controlled here.
"Slow Boat To China"