GILBERT DORMAN CLARK (1904 - 1984)
(CNAC 193? - 19??)
(Captain - ???)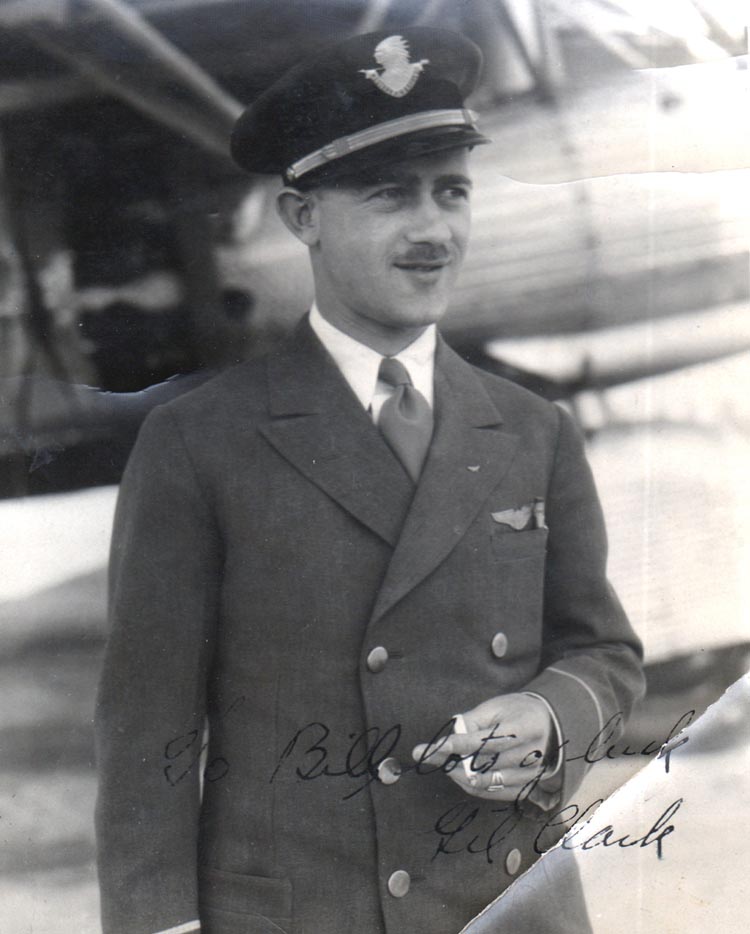 Western Airline - sometime in the 1930's
---
From the Hong Kong Daily Press, 11 June 1938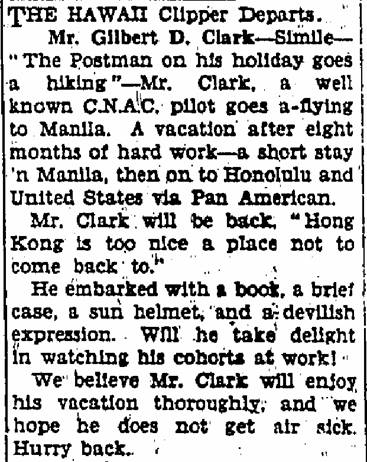 If you would like to share any information about Gilbert D. Clark
or would like to be added to the CNAC e-mail distribution list,
please let the CNAC Web Editor, Tom Moore, know.
Thanks!


Background music to this
page can be controlled here.
"Those Magnificent Men In Their Flying Machines"